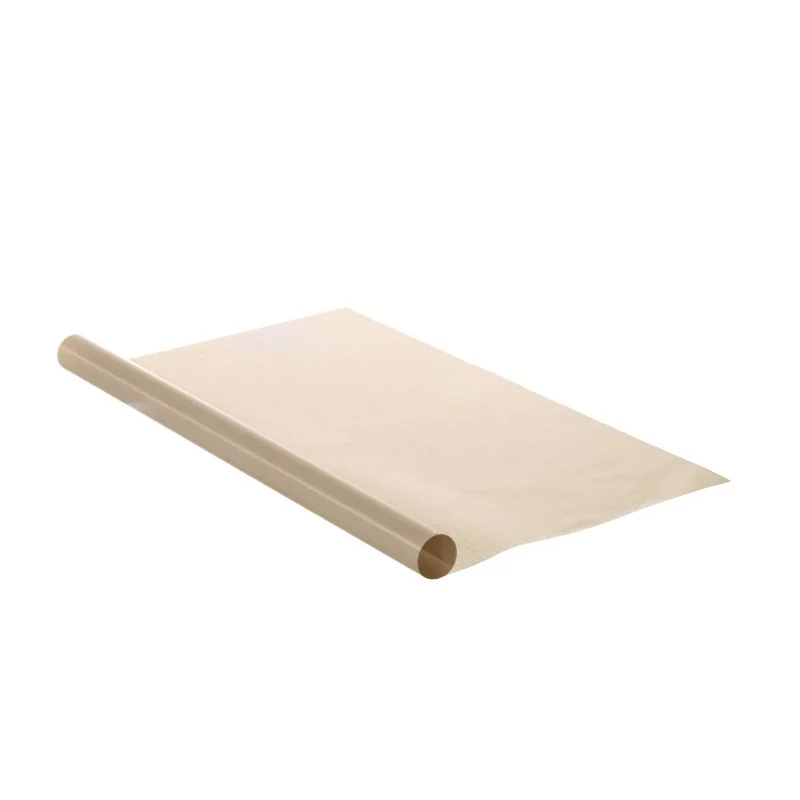  
Baking paper 41x48 cm
Non-stick Teflon weave baking paper. Replaces traditional baking paper. Can be reused up to 100 times on each side. Does not need to be greased before use. Can be cut to fit a cake pan. Easy to clean. Do not place on the floor of the oven or over an open flame.
Free from BPA (Bisphenol A)

Product can be used in dishwashers. We always recommend that the plastic products are washed in the top rack of the dishwasher.

Safe for food contact, meets all EU regulations for food contact materials.

Suitable for use in oven

Max heat-resistance in normal use of the product.