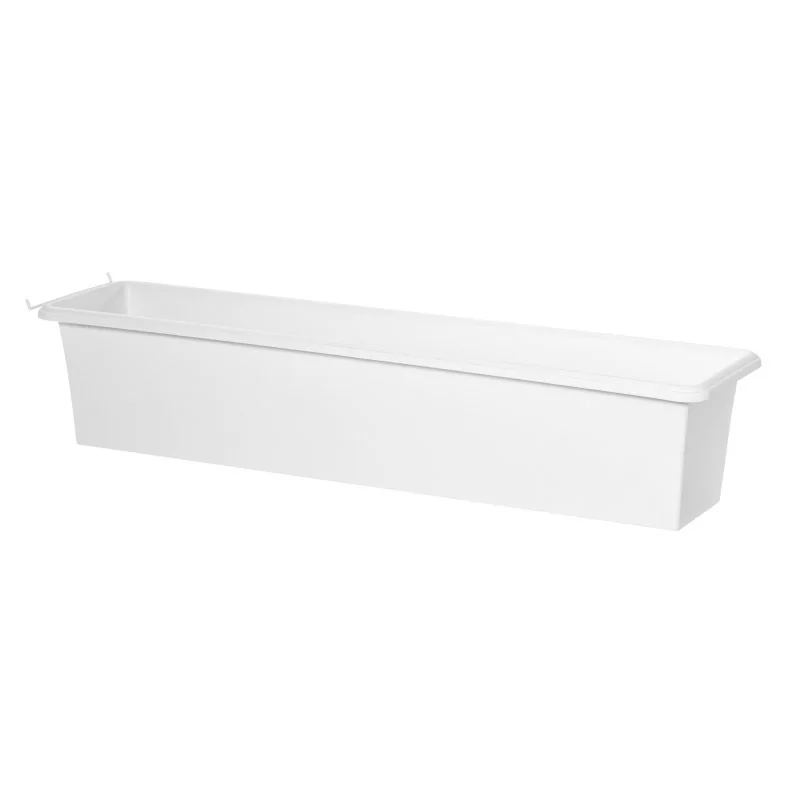  
Botanica window box 80 cm
Spacious window box with a natural-looking surface and many advantages. The wide rim makes it easy to move. Lasting moisture retention and can be used outdoors, even in the winter. The box comes with a plastic pin that stops the box from bending outwards. The pin is applied on the upper edge of the box, before filling it with soil and plants. Made from recycled material.
Made in Sweden

Describes the type of plastic. This symbol means that the plastic can be recycled or combusted. High shock, impact and wear resistance.

Made from recycled material

Highest and lowest temperature that the material can withstand.