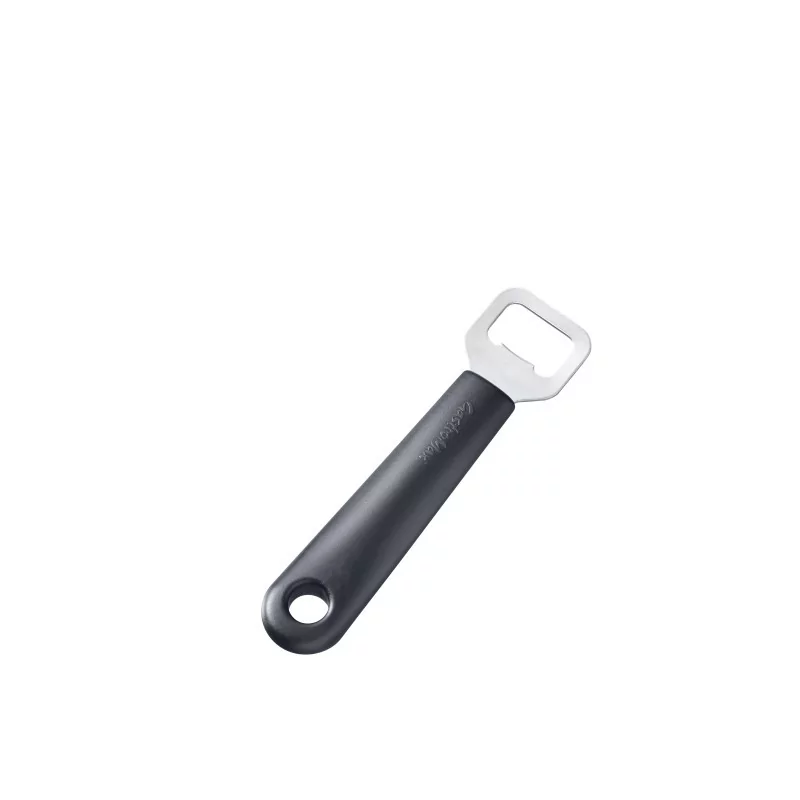  
Bottle opener
Classic bottle opener in stainless steel with a sturdy and ergonomic plastic handle.
Free from BPA (Bisphenol A)

Product can be used in dishwashers. We always recommend that the plastic products are washed in the top rack of the dishwasher.

Safe for food contact, meets all EU regulations for food contact materials.

Made in Sweden

Describes the type of plastic. This symbol means that the plastic can be recycled or combusted. High shock, impact and wear resistance.