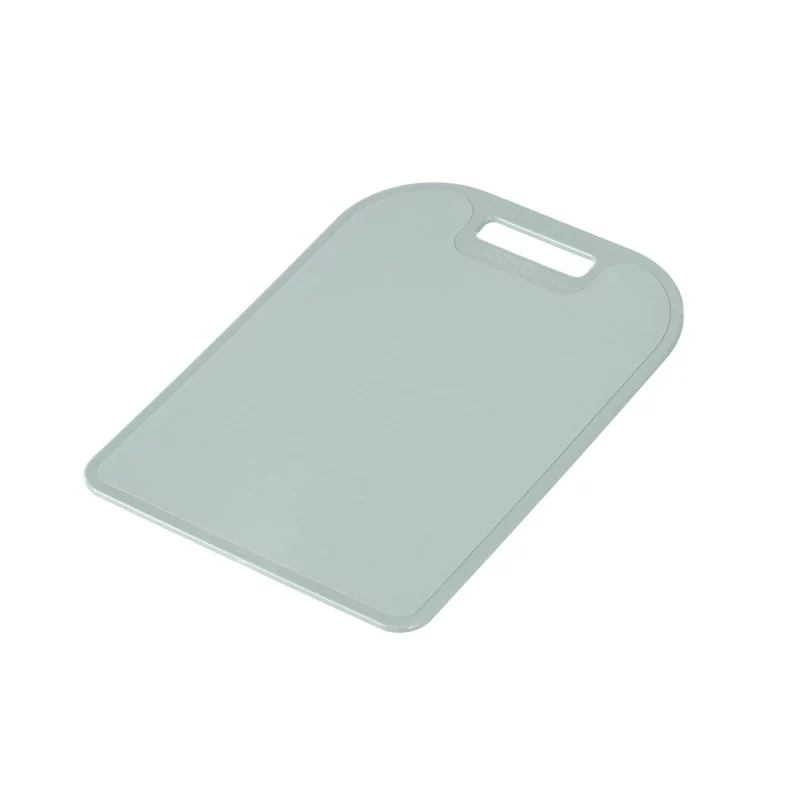  
Cutting board 35x25 cm
Made of bio-based plastic, the material is derived from sugarcane. Up to 60 % reduced carbon footprint compared to conventional plastic. The cutting board is durable and easy to keep clean. Reversible, can be used on both sides. Available in several sizes.
Free from BPA (Bisphenol A)

Product can be used in dishwashers. We always recommend that the plastic products are washed in the top rack of the dishwasher.

Safe for food contact, meets all EU regulations for food contact materials.

Made in Finland

Not suitable for hot pans

Describes the type of plastic. This symbol means that the plastic can be recycled or combusted. Strong and tough. Resistant to all kitchen chemicals. May take on odours from strongly smelling substances.

Lowest and highest temperature for freezing, outdoor storage or heating.