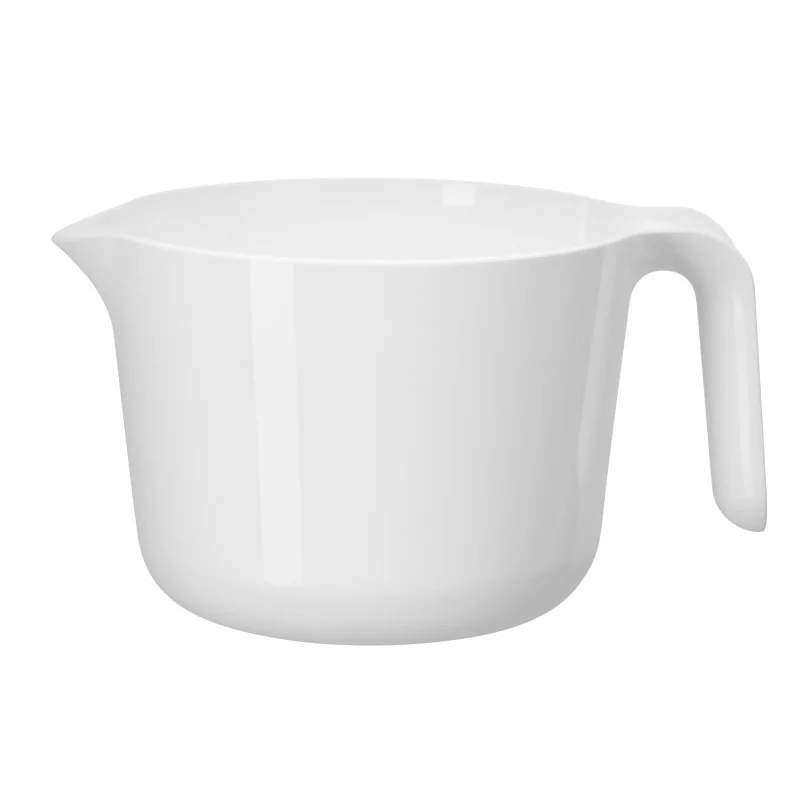  
Food mixing bowl 0,8 L
Mixing bowl with easy-to-pour spout that does not dribble. Different size cups and bowls in the range nest for space-efficient storage. The mixing bowls were awarded with the German Design awards 2021. This product is made with 20 % bio-based plastic. The bio-based content is allocated using the ISCC mass balance approach.
Free from BPA (Bisphenol A)

Product can be used in dishwashers. We always recommend that the plastic products are washed in the top rack of the dishwasher.

Safe for food contact, meets all EU regulations for food contact materials.

Made in Sweden

Describes the type of plastic. This symbol means that the plastic can be recycled or combusted. Transparent when not coloured. Has better mechanical properties than polystyrene. Takes on odours from aromatic oils. Not resistant to acetone, paraffin or white spirit.

Max heat-resistance in normal use of the product.