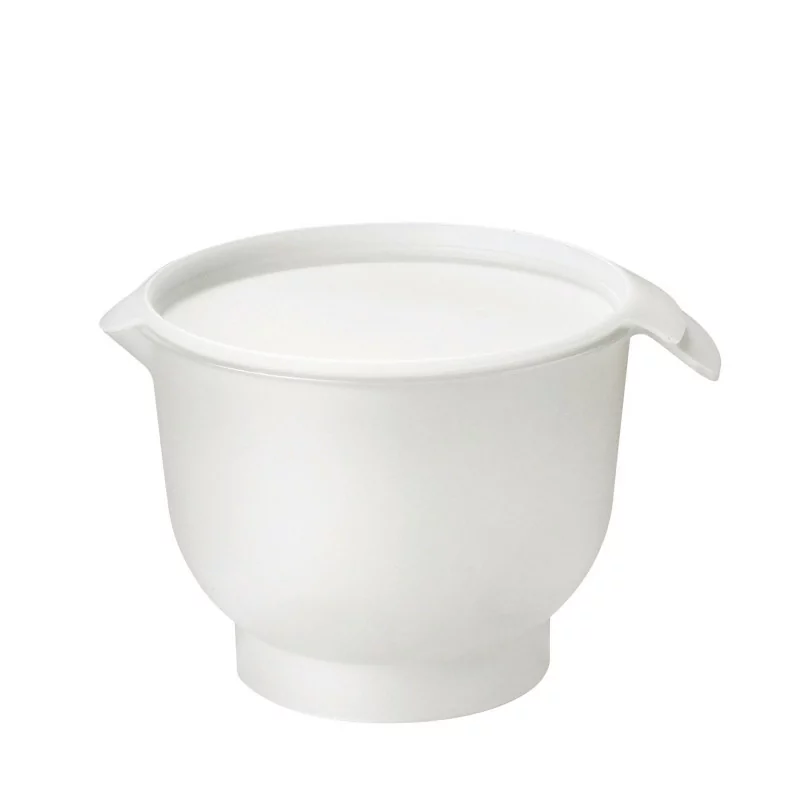  
Mixing bowl 3 L
Sturdy and practical mixing bowl with lid, pouring lip and easy grip handle. Perfect for mixing batters or whisking cream. Rounded base for best possible whisking result. The series has different size bowls that nest inside each other to save space.
Free from BPA (Bisphenol A)

Product can be used in dishwashers. We always recommend that the plastic products are washed in the top rack of the dishwasher.

Safe for food contact, meets all EU regulations for food contact materials.

All SmartStore products that carry a label saying "10 Year Guarantee" are guaranteed to stay functional for a period of 10 years, fulfilling their original purpose. The guarantee does not in any way impact the legal rights of consumers. The guarantee does not cover products which are defective, or have been damaged, as a result of wear or tear from normal use, when the products have been misused or subjected to carelessness or abnormal usage conditions.

Made in Sweden

Suitable for use in microwave ovens. Note that certain dishes containing a lot of oil may overheat if microwaved at high power for a long time.

Describes the type of plastic. This symbol means that the plastic can be recycled or combusted. High shock, impact and wear resistance.

Highest and lowest temperature that the material can withstand.