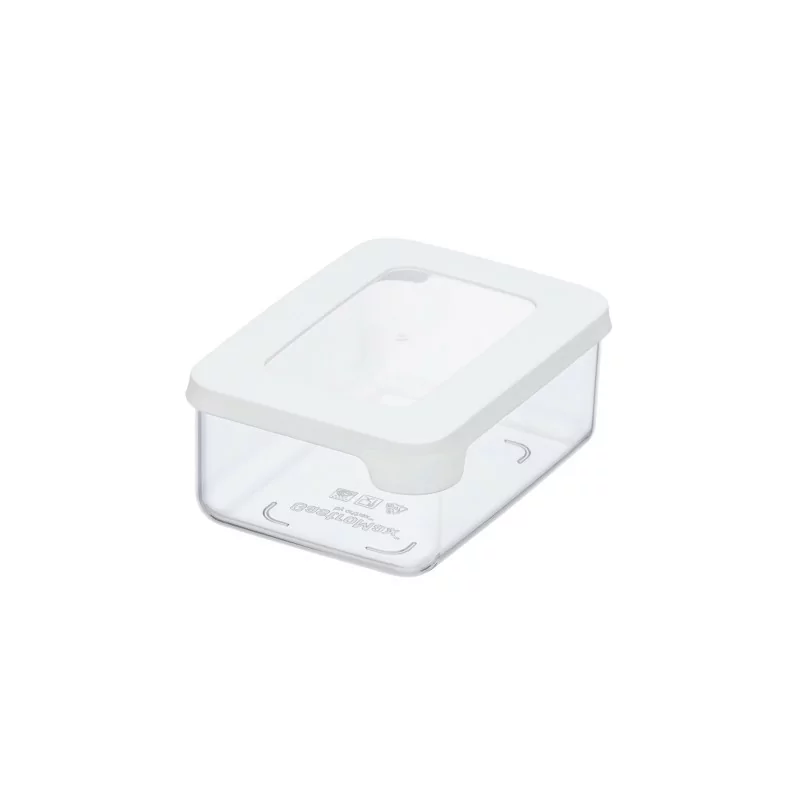  
SmartStore™ Vision 0,35 L
Airtight container keeps food dry and fresh. See-through lid allows for easy identification of contents in the kitchen drawer. Ideal size for storing e.g. dried herbs and seeds. This product is made with 20 % bio-based plastic. The bio-based content is allocated using the ISCC mass balance approach.
Free from BPA (Bisphenol A)

Product can be used in dishwashers. We always recommend that the plastic products are washed in the top rack of the dishwasher.

Safe for food contact, meets all EU regulations for food contact materials.

Made in Finland

Describes the type of plastic. This symbol means that the plastic can be recycled or combusted. The symbol also show details how to sort waste for recycling.

Highest and lowest temperature that the material can withstand.