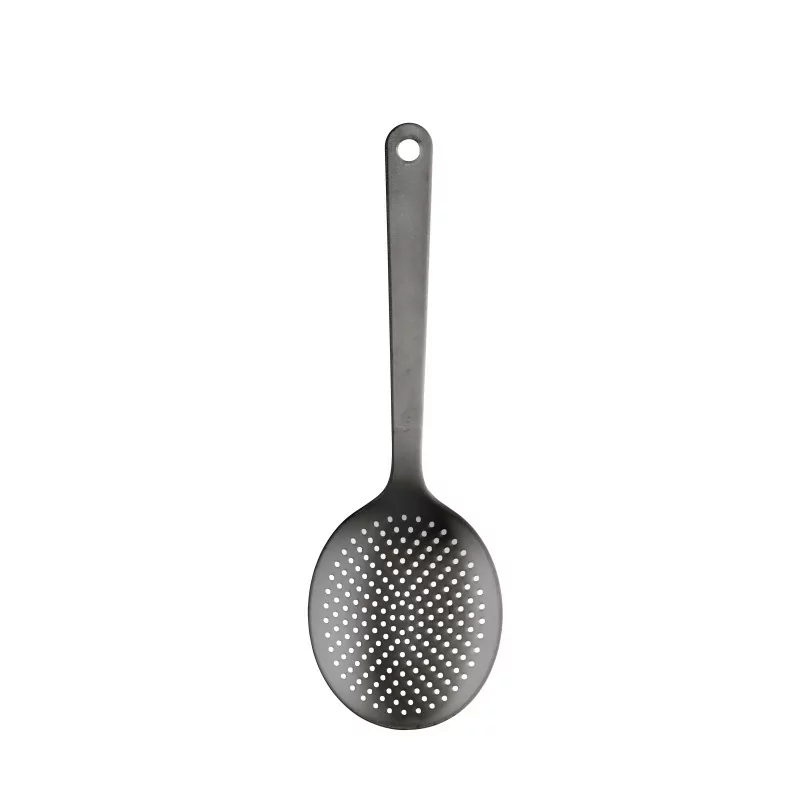  
Chef´s colander spoon
Smart colander spoon with wide tips for gentle handling of fragile foods. Great for blanching vegetables. Excellent also for draining pasta or to use as a small colander. Long handle protects hands from splattering oil. Withstands high temperatures, up to 230°C, suitable for non-stick cookware.
Free from BPA (Bisphenol A)

Product can be used in dishwashers. We always recommend that the plastic products are washed in the top rack of the dishwasher.

Safe for food contact, meets all EU regulations for food contact materials.

Made in Sweden

Describes the type of plastic. This symbol means that the plastic can be recycled or combusted. Strong and tough. Withstands very high temperatures. Resistant to most kitchen chemicals, but can be affected by strong acids.

Max heat-resistance in normal use of the product.