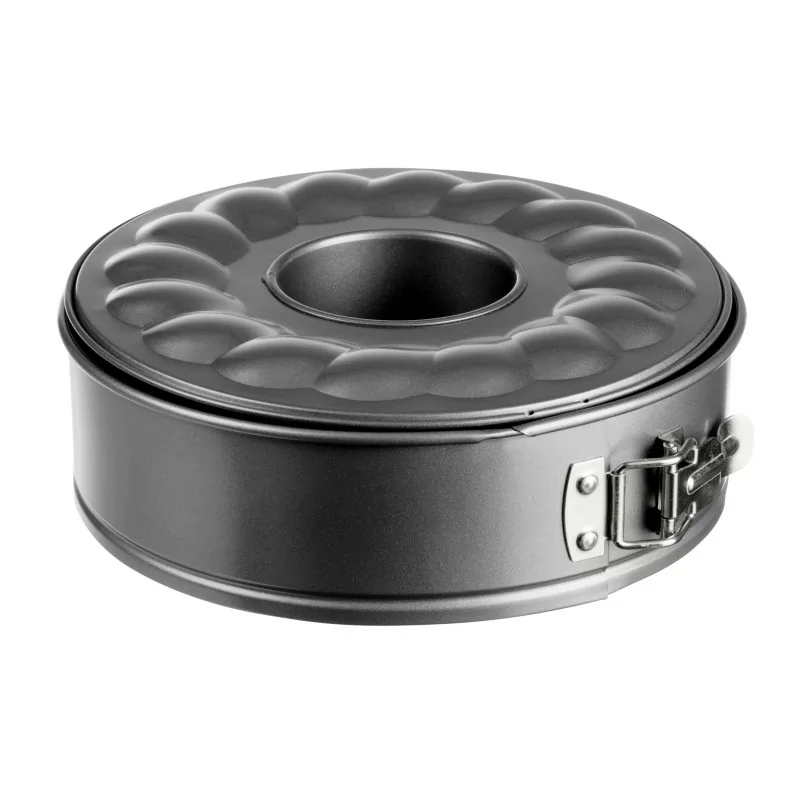  
Springform pan 2 bases 2,2 L
Smart spring form pan in durable carbon steel with two layer non-stick coating and removable sides that prevent the cake from sticking to the pan. Includes 2 different bases - can be used both as a normal spring form pan and as a bundt pan.
Product can be used in dishwashers. We always recommend that the plastic products are washed in the top rack of the dishwasher.

Safe for food contact, meets all EU regulations for food contact materials.

Suitable for use in oven

Max heat-resistance in normal use of the product.