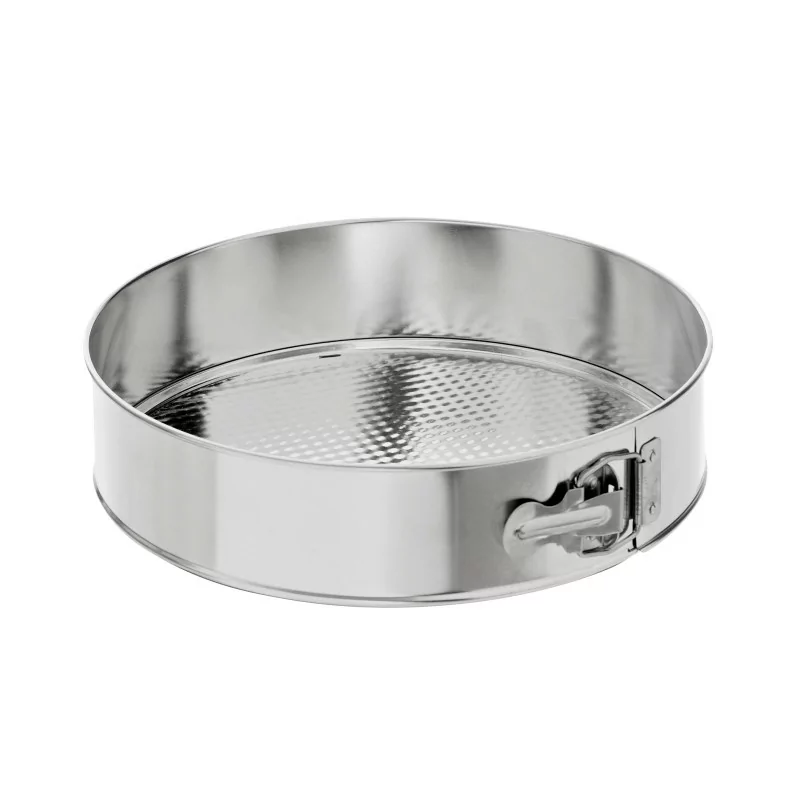  
Tinplate springform pan 3 L
Large cake pan in tinplated steel. Spring buckle releases the sides from the bottom pan to easily remove delicate cakes. Ideal for making cheese cakes, layer cakes and more.
Safe for food contact, meets all EU regulations for food contact materials.

Handwash is recommended

Suitable for use in oven

Max heat-resistance in normal use of the product.