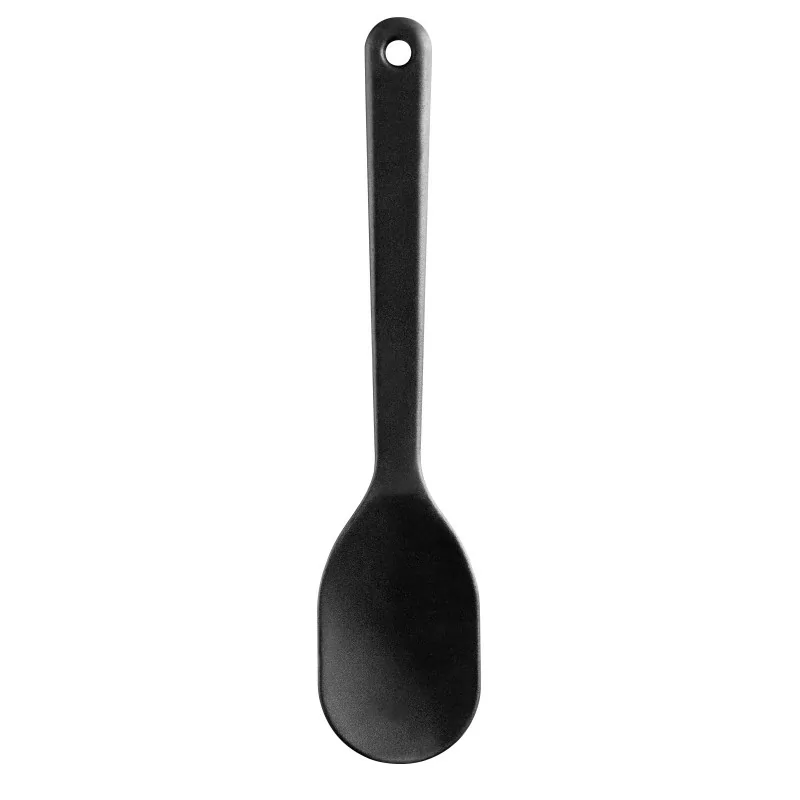  
Silicone spoon spatula
Flexible spatula with a reinforced stainless steel core. For scraping, mixing and scooping out batter. Does not scratch non-stick bakeware.
Free from BPA (Bisphenol A)

Product can be used in dishwashers. We always recommend that the plastic products are washed in the top rack of the dishwasher.

Safe for food contact, meets all EU regulations for food contact materials.

Max heat-resistance in normal use of the product.