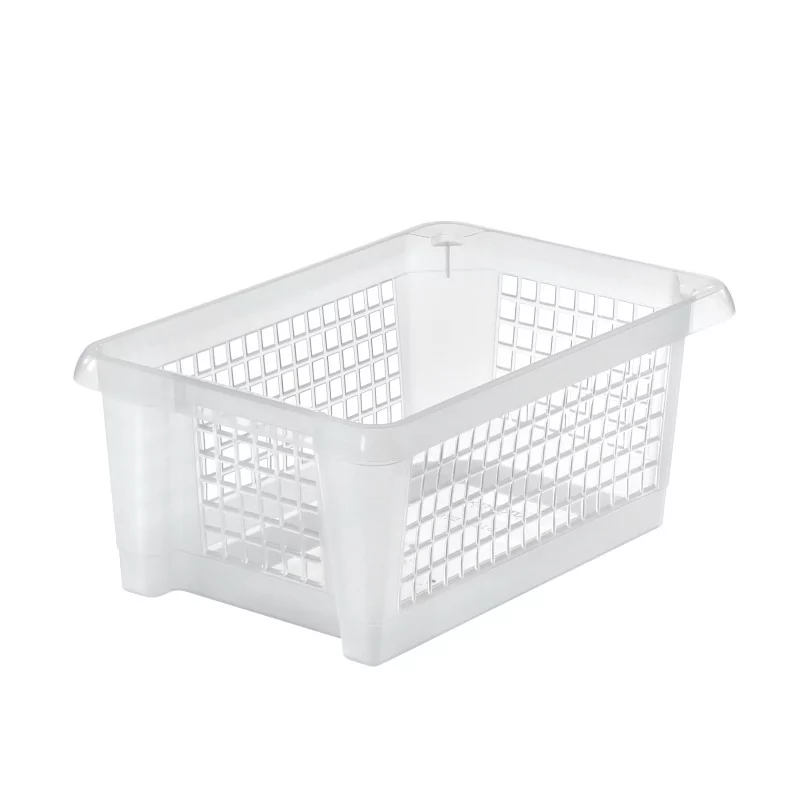  
SmartStore™ Basic stackable L
Multipurpose basket for versatile storing needs. Baskets nest inside each other and stack on top of each other when turned 180 degrees. Made from high quality material that is also suitable for storing food.
Safe for food contact, meets all EU regulations for food contact materials.

Made in Finland

Describes the type of plastic. This symbol means that the plastic can be recycled or combusted. High shock, impact and wear resistance.