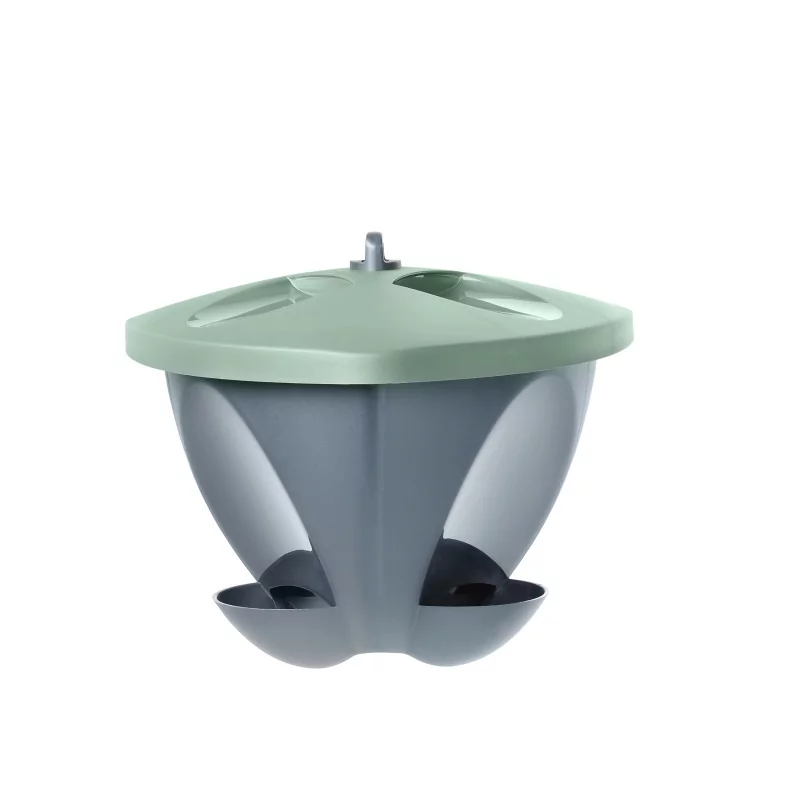  
Birdie bird feeder 4 L
Bird feeder. Designed to stop larger birds, squirrels and cats from paying a visit. Small landing area to prevent bird droppings getting into the food, which can cause salmonella. Can be mounted on a pole or hung from a hook or string in a tree. Made from recycled material.
Made in Sweden

Describes the type of plastic. This symbol means that the plastic can be recycled or combusted. High shock, impact and wear resistance.

Made from recycled material

Lowest and highest temperature for freezing, outdoor storage or heating.