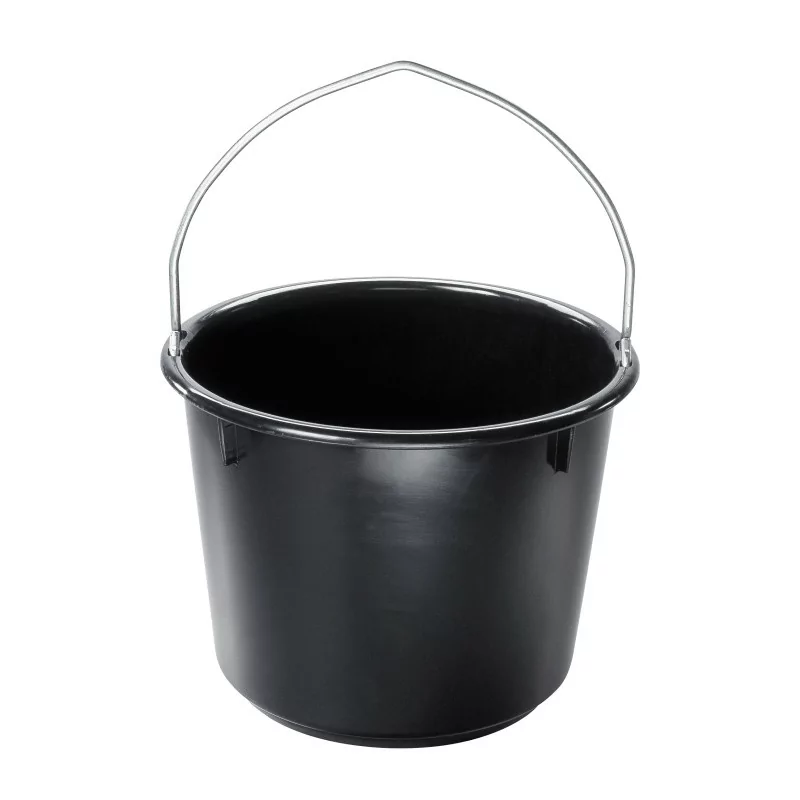  
Heavy duty bucket 20 L
Sturdy and robust mortar bucket with metal handle. Perfect for rough treatment such as carrying soil or use as a water bucket for animals.
All SmartStore products that carry a label saying "10 Year Guarantee" are guaranteed to stay functional for a period of 10 years, fulfilling their original purpose. The guarantee does not in any way impact the legal rights of consumers. The guarantee does not cover products which are defective, or have been damaged, as a result of wear or tear from normal use, when the products have been misused or subjected to carelessness or abnormal usage conditions.

Describes the type of plastic. This symbol means that the plastic can be recycled or combusted. Strong and tough. Resistant to all kitchen chemicals. May take on odours from strongly smelling substances.