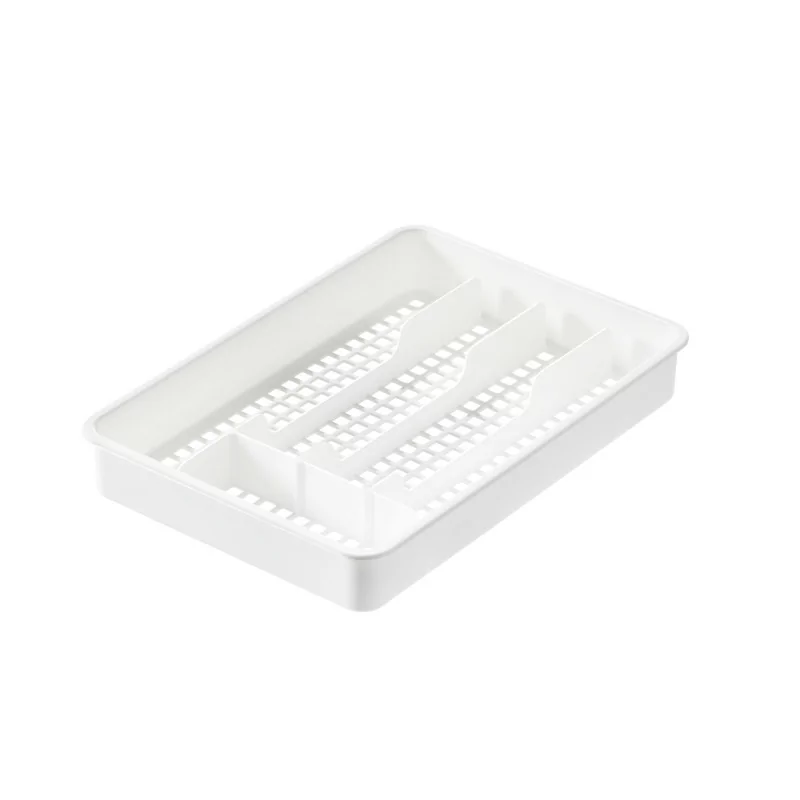  
Cutlery tray small
Sturdy cutlery tray with 5 different compartments. Helps to keep the cutlery, knifes and coffee spoons neatly organized.
Product can be used in dishwashers. We always recommend that the plastic products are washed in the top rack of the dishwasher.

Made in Finland

Describes the type of plastic. This symbol means that the plastic can be recycled or combusted. High shock, impact and wear resistance.