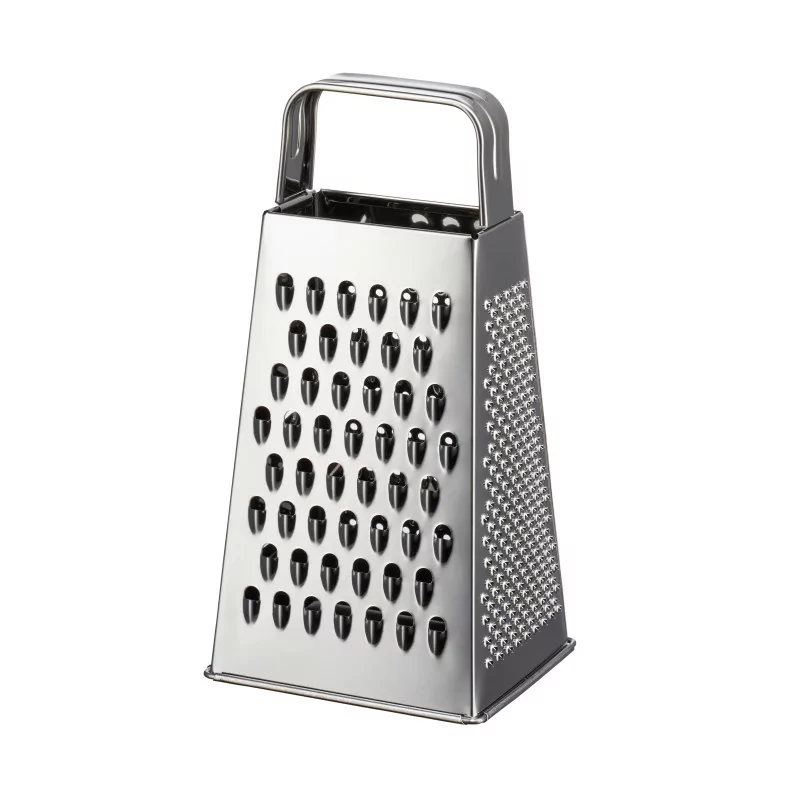  
Box grater
Each side features a different grating surface. Four graters in one: coarse shred, medium shred, fine shred and slicer. Made from stainless steel.
Product can be used in dishwashers. We always recommend that the plastic products are washed in the top rack of the dishwasher.

Safe for food contact, meets all EU regulations for food contact materials.