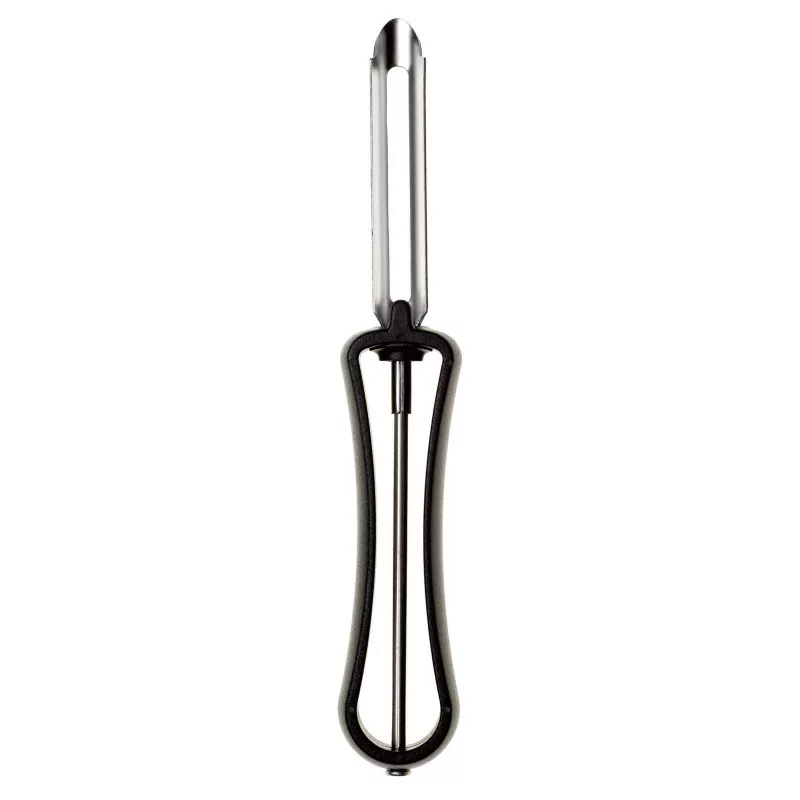  
Peeler 16 cm
Peeler with carefully angled and sharpened blade. The loose blade provides flexibility and agility when peeling potatoes, vegetables or fruit. Ergonomic handle.
Describes the type of plastic. This symbol means that the plastic can be recycled or combusted. High shock resistance, hardness and gloss. Opaque material.

Free from BPA (Bisphenol A)

Product can be used in dishwashers. We always recommend that the plastic products are washed in the top rack of the dishwasher.

Safe for food contact, meets all EU regulations for food contact materials.