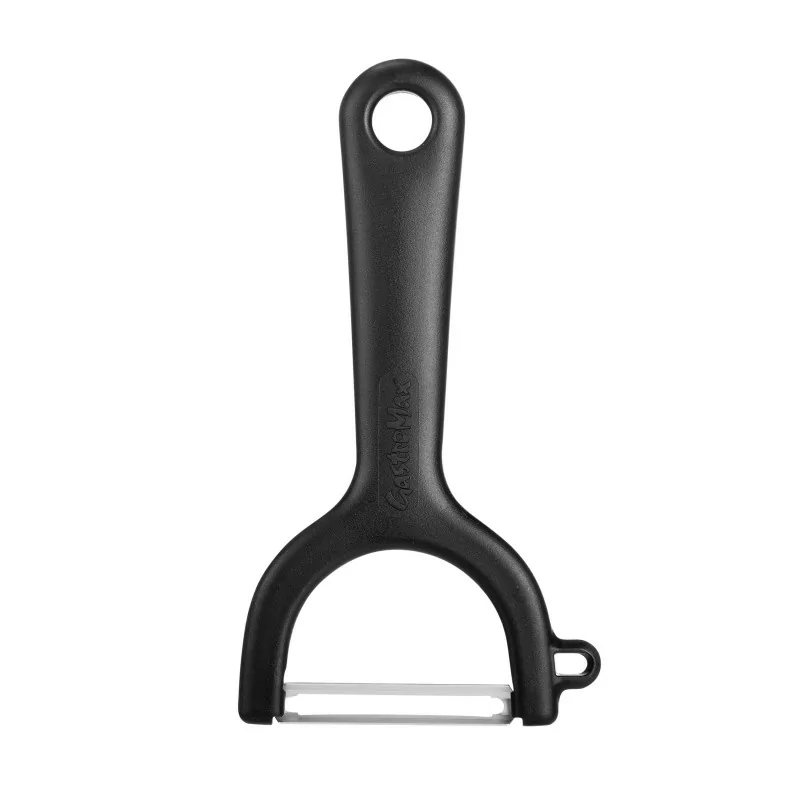  
Y-peeler 14 cm
Y-shaped peeler with sharp stainless steel blade and built-in loop for removing blemishes in one scoop. The peeler has a horizontal blade for faster and more comfortable peeling, the peeling motion is less tiring on your hand compared to straight peelers. The swivel blade follows the contours of fruit and vegetables for easy peeling even for softer fruits and vegetables. Dishwasher proof.
Free from BPA (Bisphenol A)

Product can be used in dishwashers. We always recommend that the plastic products are washed in the top rack of the dishwasher.

Safe for food contact, meets all EU regulations for food contact materials.

Made in Sweden

Describes the type of plastic. This symbol means that the plastic can be recycled or combusted. High shock, impact and wear resistance.