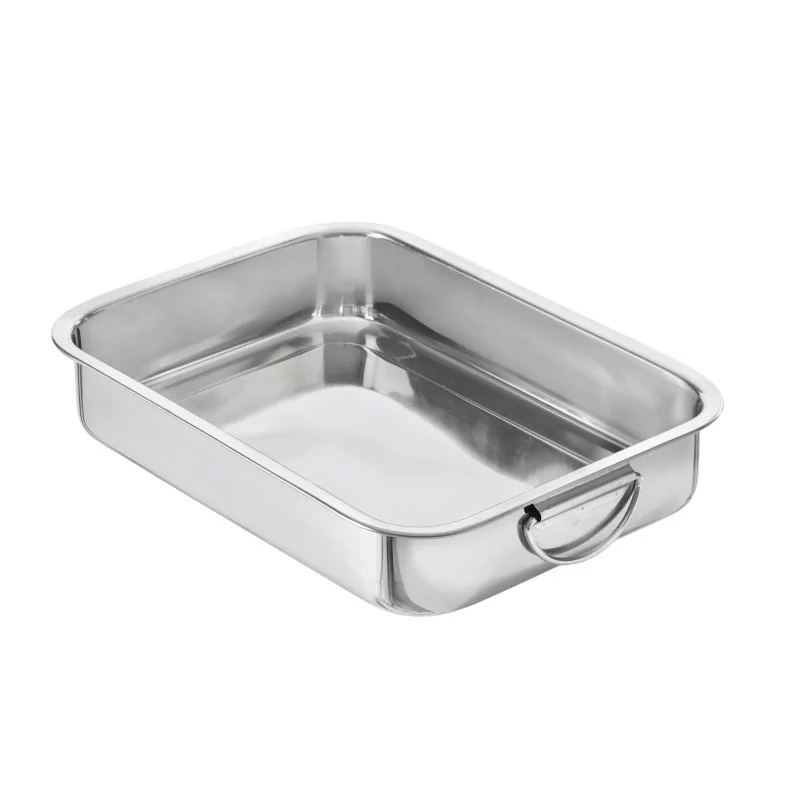  
Roasting pan 25x35 cm
Handy roasting pan in stainless steel with handles on the sides and a high rim. Perfect for lasagna, roasts, large pieces of meat or pies.
Product can be used in dishwashers. We always recommend that the plastic products are washed in the top rack of the dishwasher.

Safe for food contact, meets all EU regulations for food contact materials.

Max heat-resistance in normal use of the product.