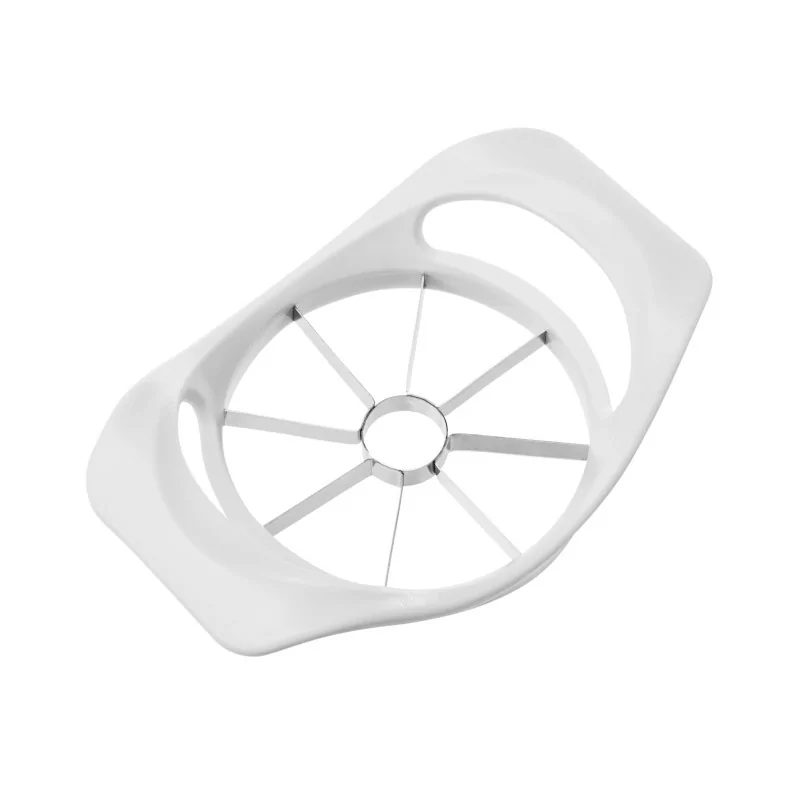  
Apple slicer
Apple slicer cuts an apple easily in eight uniformly sized pieces excluding the pit. Suitable for medium-sized round fruits such as apples and pears. Stainless steel blades. Easy to clean, dishwasher proof.
Product can be used in dishwashers. We always recommend that the plastic products are washed in the top rack of the dishwasher.

Safe for food contact, meets all EU regulations for food contact materials.