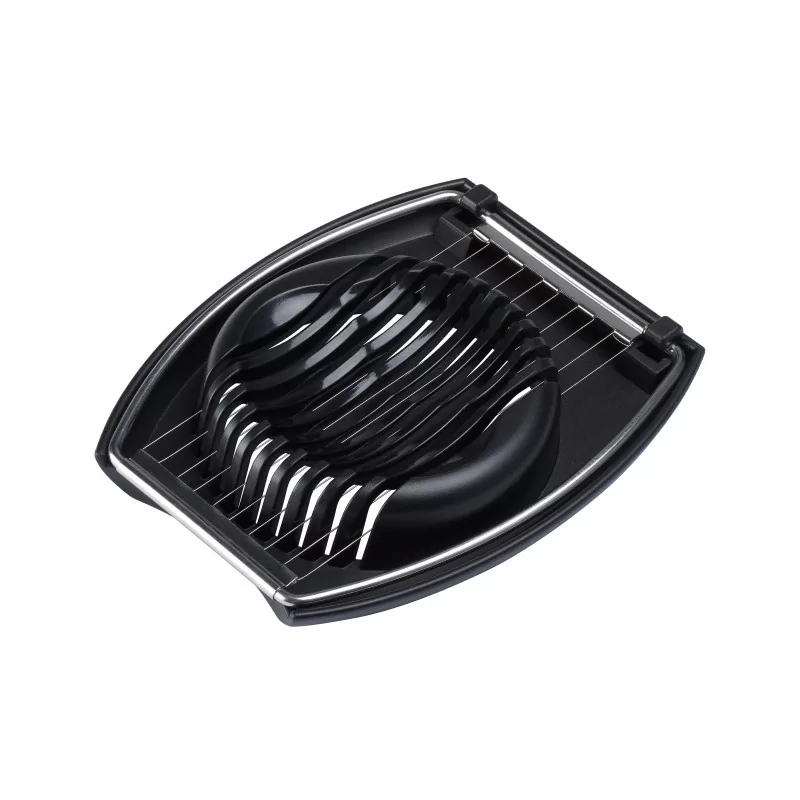  
Egg slicer
Slices hard-boiled eggs into perfect 5 mm slices with one press. Cuts also soft fruits such as strawberries and kiwi, mushrooms, mozzarella, boiled potatoes and more. Cutting wires in stainless steel.
Describes the type of plastic. This symbol means that the plastic can be recycled or combusted. High shock resistance, hardness and gloss. Opaque material.

Free from BPA (Bisphenol A)

Product can be used in dishwashers. We always recommend that the plastic products are washed in the top rack of the dishwasher.

Safe for food contact, meets all EU regulations for food contact materials.