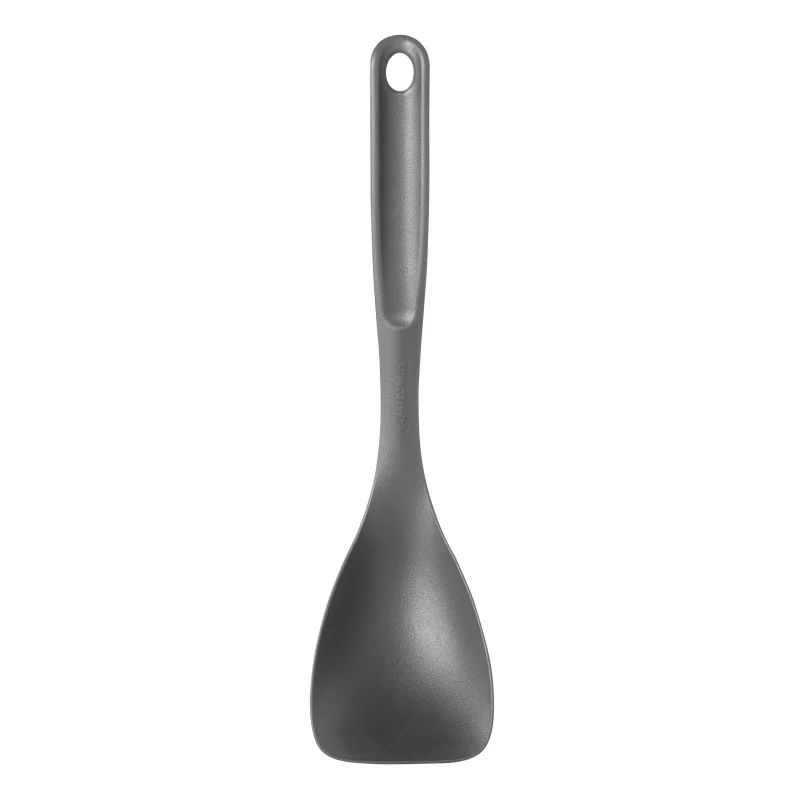  
Cooking spoon BIO
Combines the straight front edge of a turner and the scoop of a spoon. Flat tip can be used to break up minced meat in a pan. Safe for non-stick cookware. Made from bio-based plastic, glass fiber and polyamide. Carbon footprint reduced by more than 50 % compared to conventional plastic utensils.
Free from BPA (Bisphenol A)

Product can be used in dishwashers. We always recommend that the plastic products are washed in the top rack of the dishwasher.

Safe for food contact, meets all EU regulations for food contact materials.

Made in Sweden

Describes the type of plastic. This symbol means that the plastic can be recycled or combusted. Strong and tough. Withstands very high temperatures. Resistant to most kitchen chemicals, but can be affected by strong acids.

Max heat-resistance in normal use of the product.