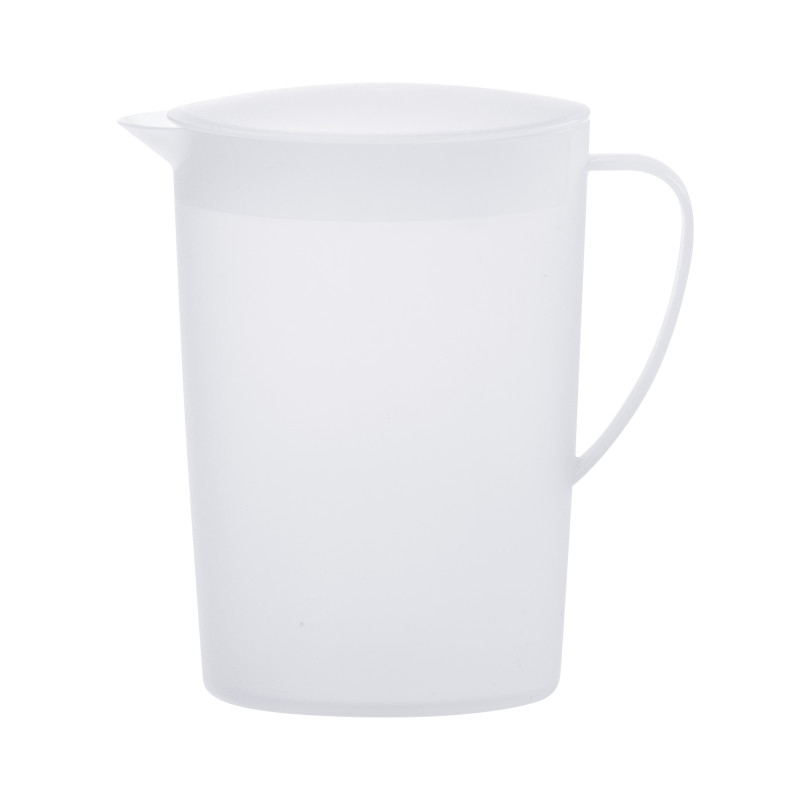  
Pitcher 2 L
2 L pitcher with lid. Perfectly suited to keeping inside the door of the fridge. Depending on the direction of the lid, the pitcher is either open or closed.
Free from BPA (Bisphenol A)

Product can be used in dishwashers. We always recommend that the plastic products are washed in the top rack of the dishwasher.

Safe for food contact, meets all EU regulations for food contact materials.

Made in Finland

Suitable for use in microwave ovens. Note that certain dishes containing a lot of oil may overheat if microwaved at high power for a long time.

Describes the type of plastic. This symbol means that the plastic can be recycled or combusted. High shock, impact and wear resistance.

Lowest and highest temperature for freezing, outdoor storage or heating.