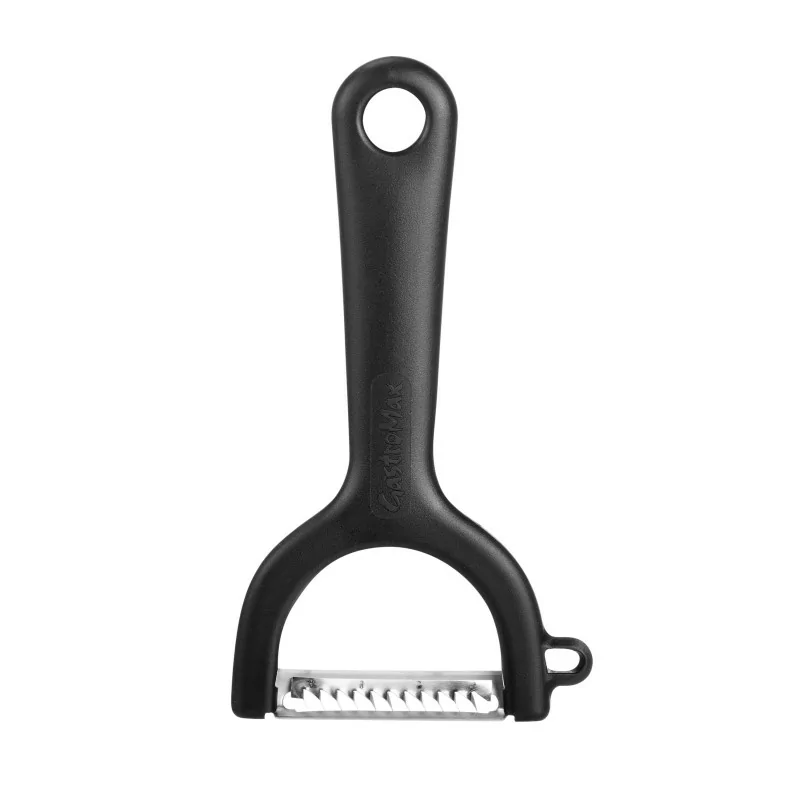  
Julienne peeler 14 cm
Y-shaped julianne peeler with a sharp serrated blade in stainless steel. Quickly and easily creates thin julienne strips of carrots, zucchini, potatoes, apples and more. Swivel blade follows the contour of fruits and vegetables. Built-in eyer easily removes blemishes in one scoop. Dishwasher proof.
Free from BPA (Bisphenol A)

Product can be used in dishwashers. We always recommend that the plastic products are washed in the top rack of the dishwasher.

Safe for food contact, meets all EU regulations for food contact materials.

Made in Sweden

Describes the type of plastic. This symbol means that the plastic can be recycled or combusted. High shock, impact and wear resistance.